Yikes!!! How is it already week three of the One Room Challenge hosted by Linda at
Calling It Home
. I am redoing the entryway of my house and the accompanying powder room. You can see the before pictures in
Week One
.
I haven't gotten very much physical labor done so far, but I did do a lot of shopping this week...so not all bad.
First off. Thank you to everyone who left a comment
last week
. You all gave such thoughtful advice to my big what-rug-to-put-on-the-stairs dilemma. I so appreciated it. It was a hard decision, but I finally decided to do the stair runner in a colorful pattern. Since I picked one that was fairly inexpensive (for once!), it would not be too hard to redo if I ever wanted to down the road.
The one easy decision I made was what to put on the walls of the powder room. I wanted something blue and white. While I liked the wallpaper in the inspiration picture, I really wanted something more geometric instead of floral. I looked around at wallpaper, but just wasn't finding the right pattern. Then I saw this fabric featured on Beth's blog. It was perfect! After a little bit of research apparently it is fairly easy to put fabric on walls. We will see though...
The mirror for the powder room was also love at first sight. I really needed more white in the room, to tone down the bright pattern of the walls. The frame of this mirror fit that bill. Plus that pattern done in nailhead trim matches the brick design on my fireplace in the next room. I think it will be a nice tie in.


And of course I had to add a little more shine to the powder room with some brass bling.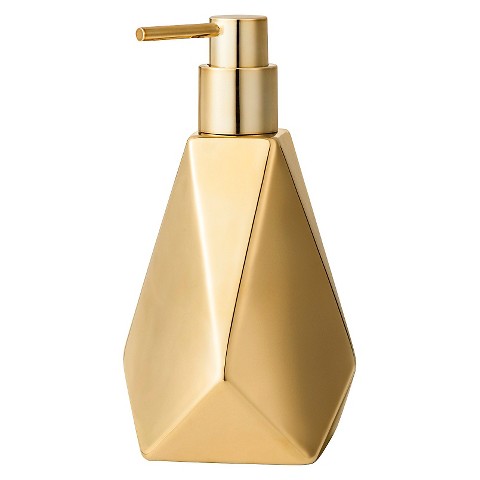 Moving on to the other part of the room, I did get the art made for above the table in the entryway. We have moved several times since we were married, and I want to do something to remember the many places we called home. I have always loved decorating with maps.

I decided to frame vintage maps of each state we lived in. I then added a little heart over the city that we called home. Fairly easy, but very meaningful. I will have the tutorial up soon.
Be sure to check out the other linking participants. I am sure they got a lot more done than I did!