Week Four is here! I really feel like I need to put a Under Construction sign on my bedroom door. I am gotten bits and pieces done this week in the bedroom, but things are definitely a long way from being complete.
I put ribbon trim on my roman shades. I didn't want to take the shades down off the windows, (because...well...I am lazy) and the glue I tried to use would not hold long enough to adhere in the vertical position. So I did what any child of the 80's would do, especially one who has long time experience adhering ribbon to DIY decorated sweatshirts along with adding some designs drawn with puffy paint and a little blink with the bedazzler. I broke out the glue gun, and it worked like a charm.
Should I go the traditional grid pattern ...
Maybe hang from a picture rail...
Or do something different. Now I am liking this idea also...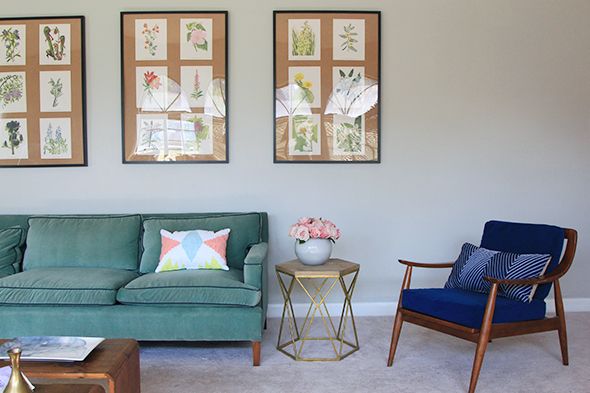 Decisions Decision...Any opinions out there?
There is still some pillows to make and a few extra accessories to add in. I have been lusting after a pillow like this on my bed for years, and I am finally going to make one.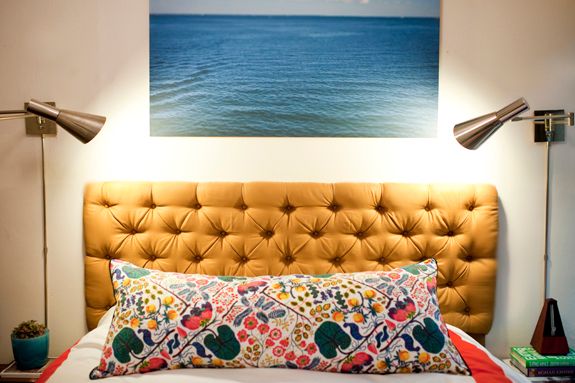 Also, I did decide to get the cover for my window seat made by a professional. Time was the big deciding factor. Can't wait for it to arrive next week!
Good thing I still have two more weeks because there is lots to do...
To check out the other One Room Challenge Guest Participants hop on over the
Calling It Home
.