While flipping through a copy of Southern Living Magazine, I came across
this
picture....

While this is a beautiful kitchen, what really caught my eye was the chalkboard refrigerator. What a great idea!
I could see my kids having a great time drawing on a refrigerator painted with chalkboard paint. In my house, it would look like this...

I would use it to keep track of my lists....
or plan out the menu for the week...
If I didn't want to paint the whole fridge I could try decals like this...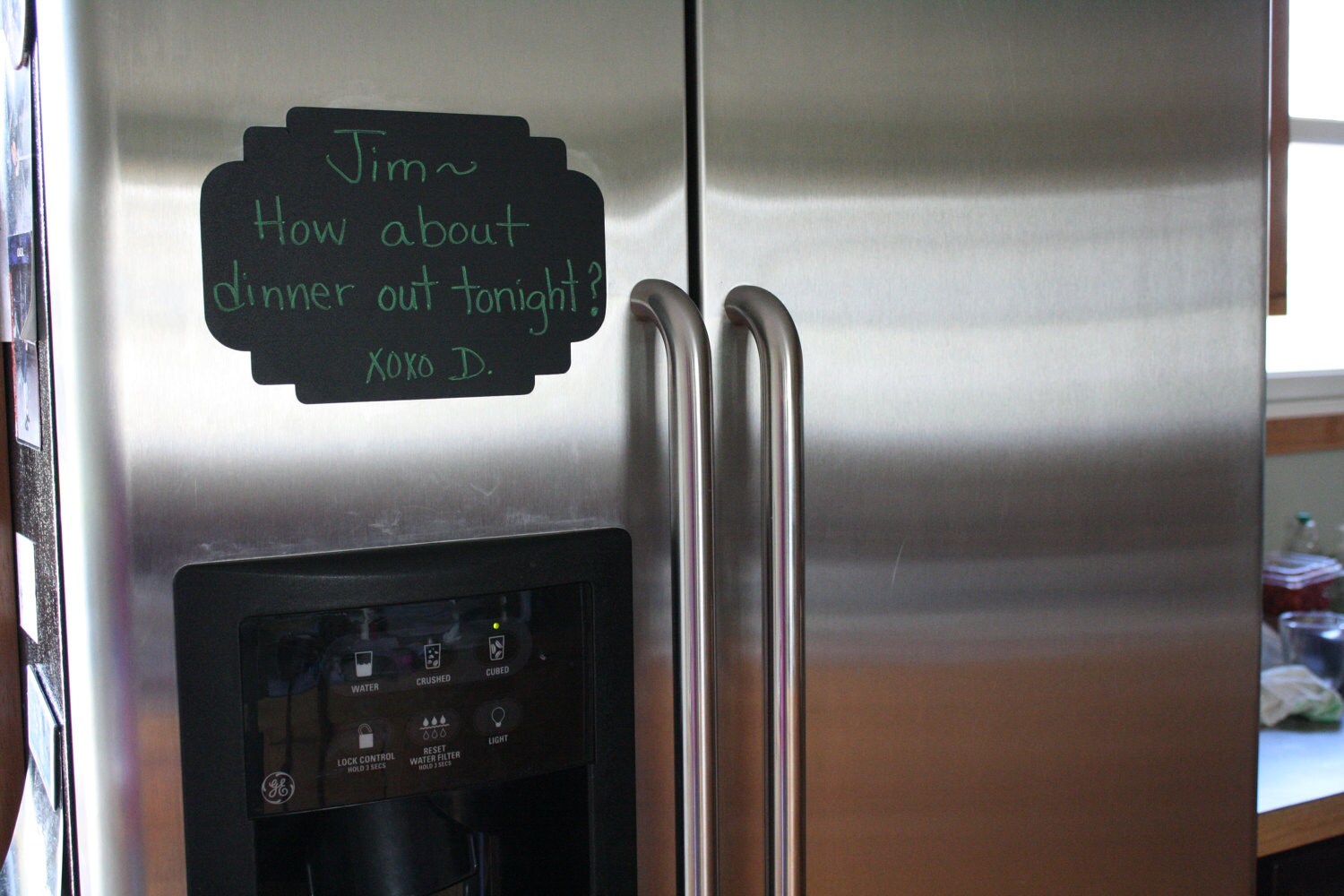 Or decorate it with this neat look...

It would be a great way to revitalize a kitchen appliance that might no longer go with the décor of the kitchen. Would adding chalkboard paint to your refrigerator be something you would consider?