Sometimes you need new counter tops, but ripping everything out and replacing them with granite is just not going to happen anytime soon. A little refreshing might be all that is needed for now.
I had to share these recent pins I came across on Pinterest. All are different ways to DIY countertops on a budget. They would be a great improvement to any surface that needs a little pick-me-up.
If the counter tops aren't looking good anymore, just cover them up. Adding faux marble contact paper can make them look amazing.
Or put on an over lay of concrete. After these are buffed, the countertops will shine.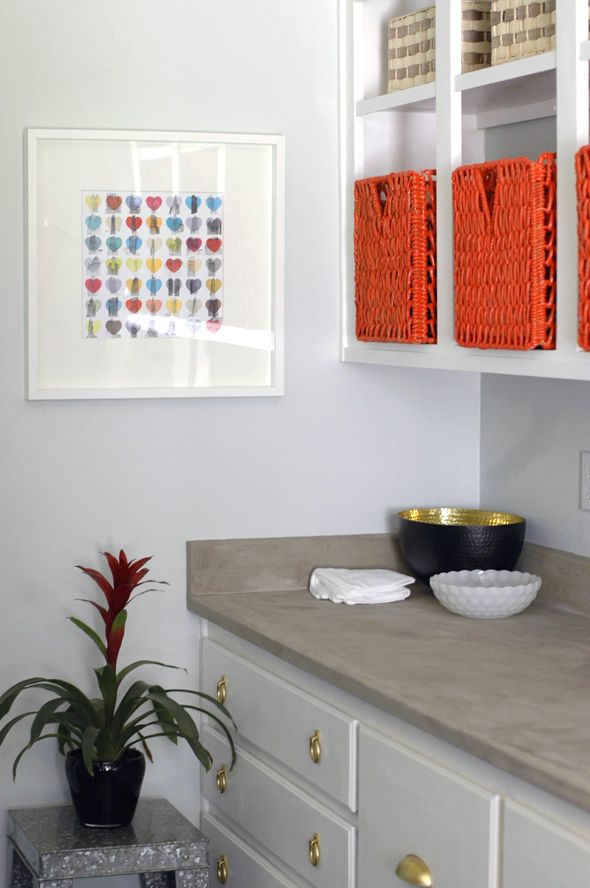 Paint is always an option to fake the look of more expensive counters. You can either make up your own pattern or buy a kit specially designed for this project. It is super affordable and easy to do. It is amazing how much these look like granite.

And it doesn't end with just a stone look. Using chalkboard paint opens up all kinds of possibilities.
Of course there are always counter tops that just can't be saved. Replacing them with wood would lighten up a kitchen and give it great style
.

Were you inspired by these five ways to spruce up a counter top? Which would you like to try in your home?
For more inspiration be sure to check out my Pinterest boards. And be sure to follow all. I find so many other great boards to check out that way.


Linking up with
Carolina Charm